Here's a pretty rare funskool catalog I picked up off ebay recently. I've never seen one of these before in person. Since I don't really collect funskool boxed vehicles, I was happy to have a chance to find one. The paint job variations are cool to see. It looks like most of the other figures are clearly the hand-painted prototype ones that used in the US released catalogs.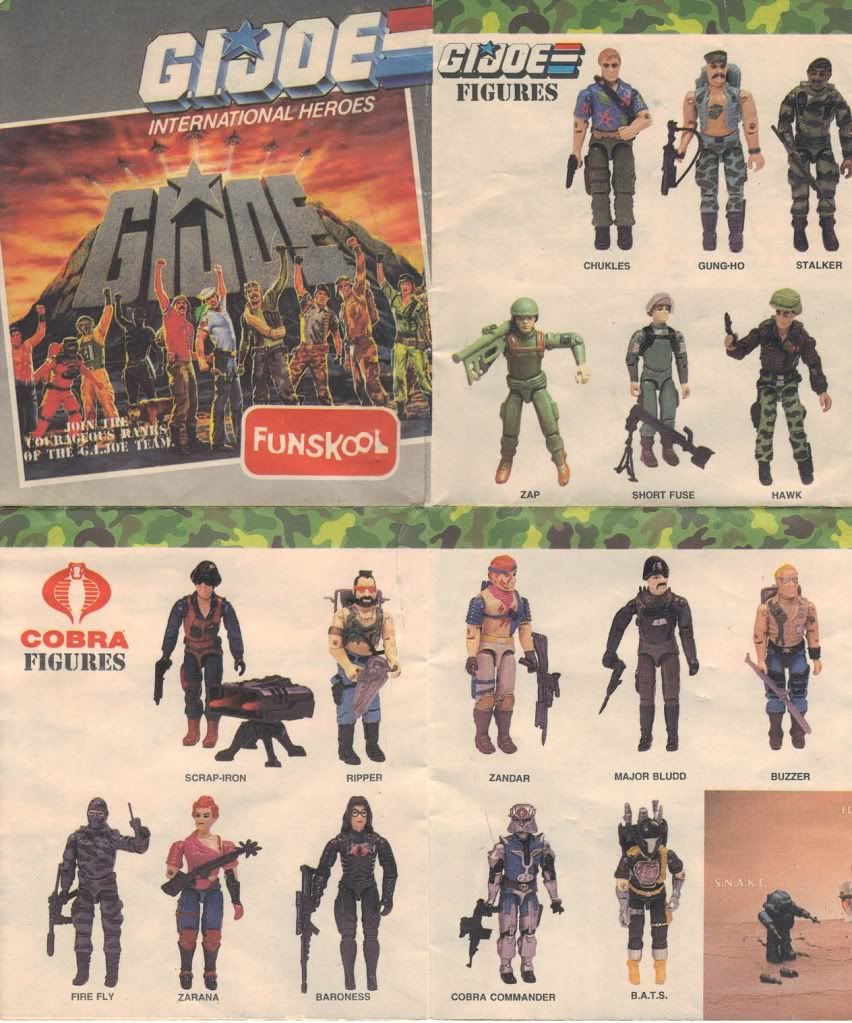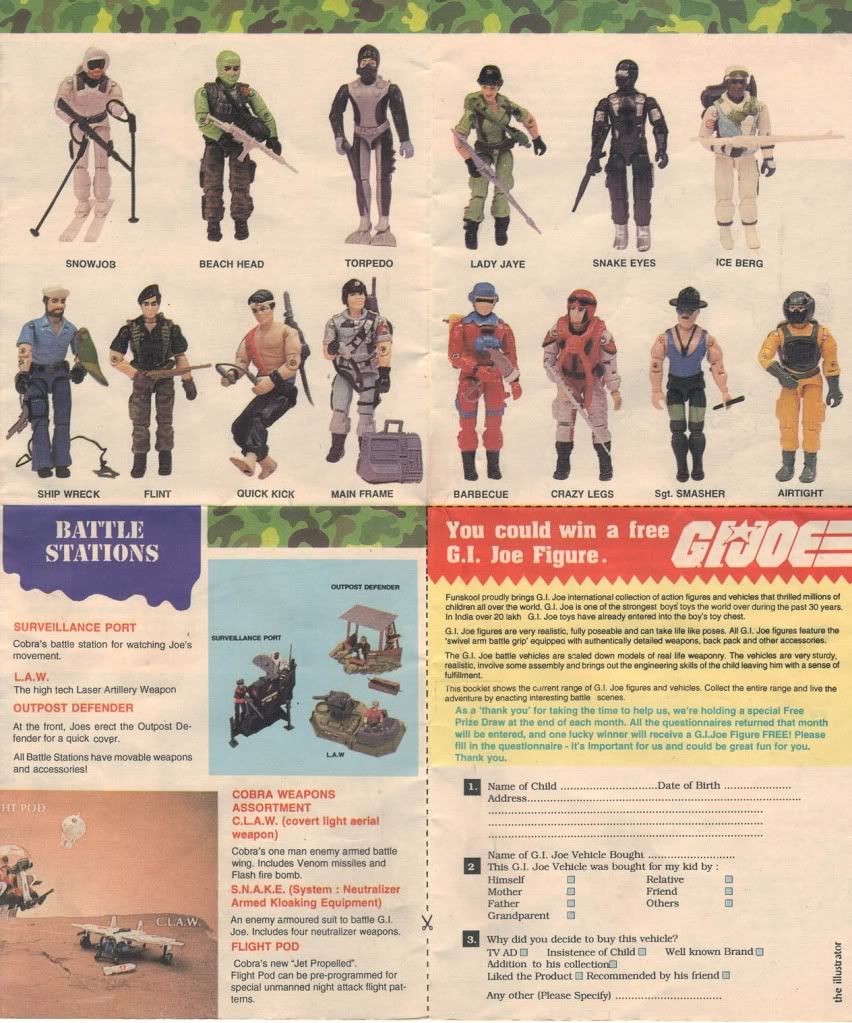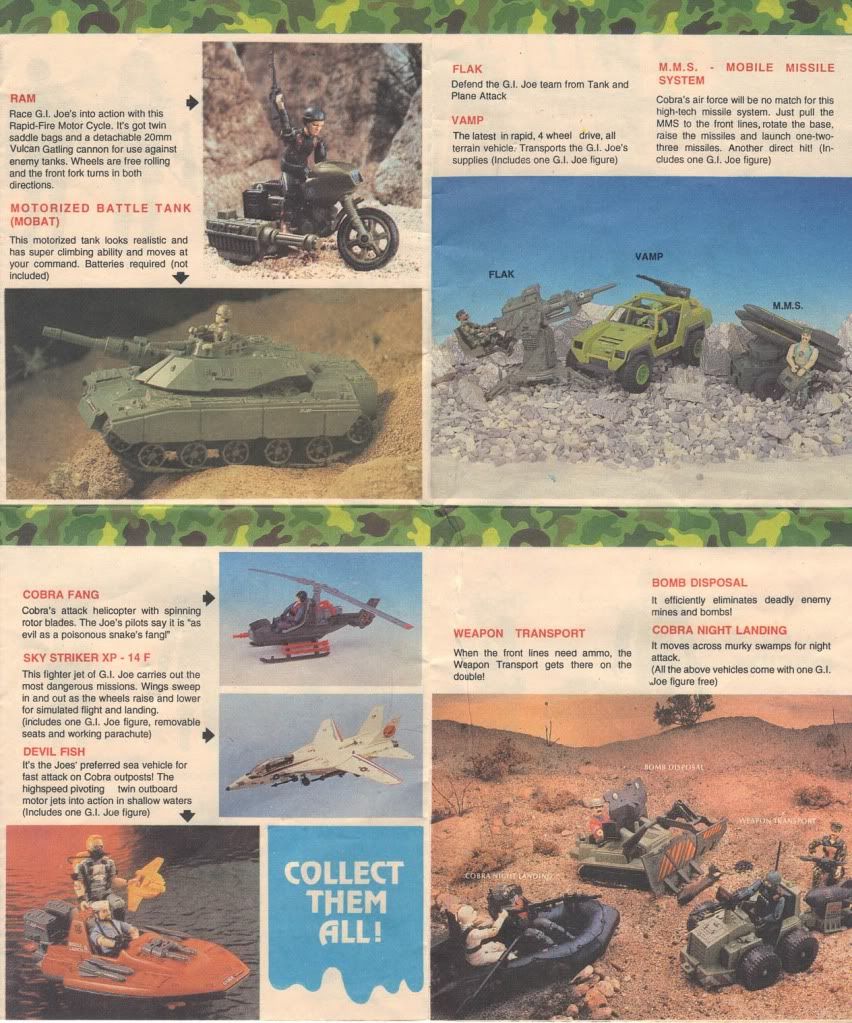 Anybody know what year this was released? There is no date on it but it has figures/vehicles released in the US in 1987/88, so it must be after that.
Does anybody know if there are other similar funskool catalogs/inserts of this type?